Fourth and Final Mystery in the Grandma Gang Series is Published: Donny and Mary Grace Go to Camp
Lompoc, CA (July 18, 2023) – The fourth and final mystery novel in the Grandma Gang children's book series, Donny and Mary Grace Go to Camp, has been posthumously published following the passing of author Cathy Pepe. The new, exciting tale concludes the adventures of Donny, a curious boy with Down syndrome, and Mary Grace, his smart and loving big sister. The siblings live in California with their grandparents, of which Grandma Cathy is part of a mystery-solving group known as the "Grandma Gang." Donny and Mary Grace Go to Camp can be purchased at Amazon.com or by visiting www.GrandmaGangMysteries.com.
In the new tale, Donny, Mary Grace and the Grandma Gang are brought together once again at an action-packed summer camp in the Santa Ynez Mountains. The children develop a healthy bond with nature while making new friends with fellow campers and a local Chumash Indian. When a camper goes missing during a natural disaster, the mystery-solving siblings and the Grandma Gang are the only ones who can step forward to save the day.
Donny and Mary Grace Go to Camp is available in hard cover, paperback and Kindle e-book. Ten percent of net proceeds from book sales will benefit Special Olympics, an international organization dedicated to empowering individuals with physical and intellectual disabilities to become physically fit, productive, and respected members of society through sports training and competition.
Kirkus Reviews recently praised Donny and Mary Grace Go to Camp as, "A sweet, low-key tale of adventure that is enhanced by its loveable main characters." Pepe dedicated the novel to America's brave first responders and the Chumash Indian Tribe, which is featured in the book.
Following completion of Donny and Mary Grace Go to Camp, Cathy Pepe passed away on May 26. Her favorite role was mother and grandmother, and she credited her own family for her creative inspiration, including her late younger brother, who had Down syndrome and was the basis for the character Donny.
This book follows Pepe's acclaimed Mary Grace and Donny's California Adventures (2021), Donny, Mary Grace and the Dognappers (2022) andDonny, Mary Grace the Ugly Marbles (2023). To learn more about Grandma Gang Mysteries, visit www.GrandmaGangMysteries.com.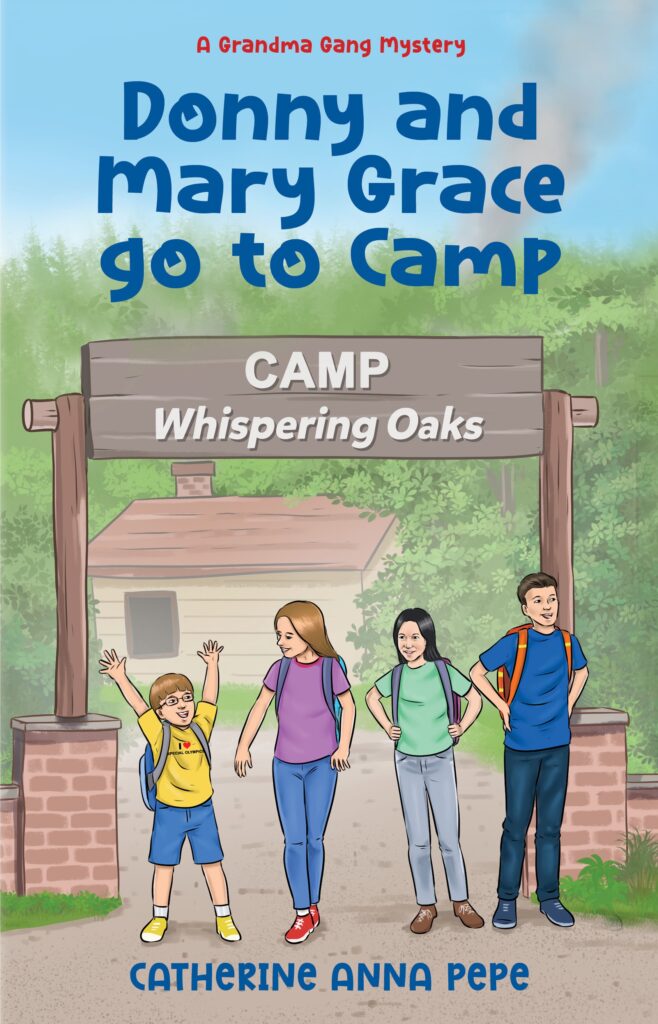 About Cathy Pepe
Cathy Pepe (1943–2023) was a retired lawyer, mother of two and sister to three, including the real-life Donny. Cathy began writing the fictional Grandma Gang series during the COVID-19 pandemic as an avenue to share stories inspired by her brother. She grew up in Southern California and later resided in Lompoc, CA, where the books are based. Cathy was an accomplished lawyer at an international law firm and became the first female partner at the practice specializing in labor and employment law. She attended law school after being at home with her two sons for 11 years, funding her tuition by winning two TV game shows.